So I've been thinking of putting my top ten games of 2012 together for a few days now. I've always talk with my friends about my favorite games in any given year and I love that discussion, but I've never sat down and really ironed out a list like this before. So I figured I'd give it a try. I sat down and gave myself 2 guide lines.
No games I've replayed
Any game played in 2012 is a valid option, even if it's old.
The reason for these two qualifiers is some times I will replay some old games or just get around to finishing a game because I haven't had the time to get to it. I have a busy schedule so I'm not always able to play everything I'd like too when I want too.
So here we go.
My Top 10 Games of 2012

Number 10 : Diablo 3
Diablo and Diablo 2 were important games in my life. They were among some of the first online multiplayer games that my friends and I could play together, this caused a lot of distraction in school. So naturally I was really looking forward to Diablo 3, I knew it wouldn't have the same impact in my life but I was still looking forward to it. It was still very fun, I loved the art direction and the visuals, but over all the game just didn't have that lasting appeal that the first two did.
Number 9: Iron Brigade (Played on XBox 360)
When I first heard of Double Fine's amnesia fort night I was really excited to see what came out of it. I've always liked their games and their inherit style and comedy. So much so that I replayed Brutal Legend again this year. Iron Brigade was the last game to come out of this event, and in my opinion the showcase. This game was a ton of fun to play with friends online. The Trenches looked awesome , getting new loot was exciting and the missions were a blast to play.
Number 8: Shogun 2
Now I've never played a Total War game until Shogun 2. My brother has always really enjoyed them and coworkers spoke highly of them. So I decided to try Shogun 2, and loved it. The sense of scale in each battle is awesome, the presentation in the menus and the over world map was executed amazingly. I loved this game so much that I decided to try Empire Total War, which I also enjoyed a ton. Highly recommend these games to anyone who like strategy games, and I'm really looking forward to Rome 2!
Number 7: Castlevania: Lords Of Shadows (Played on the PS3)
Now I know Castlevania came out in 2011, but I just got around to finishing it this year. I've always liked Castlevania's theme, narrative, and over all vibe but wasn't a huge fan of the constant backtracking required to play the game. I almost finished a few of them on the DS but eventually gave up. Putting the God of War formula into a Castlevania game seamed like a smart move for Konami. I know hardcore fans weren't too impressed with this game but I loved it and I'm totally looking forward to the sequel.
Number 6 : Call of Cthulhu: Wasteland (IOS)
Now I'm not a huge mobile gamer, if I'm going to sit down and game it will usually be on my pc or one of the consoles I own. However I had an opportunity to go to PAX East this year, which allowed me to get some mobile gaming in. I downloaded Wasteland mainly because it was a game set in the Cthulhu universe, which I love, but I slowly started to really enjoy the gameplay, it's a great narrative driven mobile tactics game. Only downside is some of the timed missions are extremely difficult.
Number 5 : Alan Wake (Played on Xbox)
I'm a fan of survival horror games, I don't play a lot of them but when I do I really enjoy them. Condemned is one of my favorite games in this generation of consoles, and soon I will finally muster the time and energy to finish Amnesia. Alan Wake was surprising for me, because it felt so different from other survival horror games. I loved the self narration, the writer aspect, and the lack of grotesque monsters. I haven't played American Nightmare yet, but I'm looking forward to it and I hope Alan Wake comes back on the next Xbox console.
Number 4 : Halo 4
I'm a HUGE Halo fan, like I've read the books halo fan. I think it's one of the most well thought out universes in video game history, maybe not the most original, but awesome none the less. When I heard 343 was going to take it over I was ecstatic, I love to see other people handle well know franchise and I think they did an amazing job. This was probably one of the best looking games to come out this year, on the aging Xbox hardware I kept saying "I can't believe this looks this great on here" the entire time I played.
Number 3: Xcom
X-Com was just incredible, once I heard they were making this game I was super excited. I had never played the original, so downloaded it on steam right away and gave it a spin. That game was tough, I got just about nowhere, but there was a level of excitement to play a game that required actual thought and planning. Once X-Com came out I played a ton of it, I named every solider after some one I knew in real life and set out on probably the greatest strategy adventure I've had in a long time. I highly recommend this game to anyone, regardless of interest in strategy games.
Far Cry 3...Is awesome.. So far. I haven't finished it yet, but even if I don't everything I've played has been exciting. I really loved the change of direction in the series in Far Cry 2, and love the tweaks they've done and the story so far in 3. The Skyrim of FPS comparison seems to fit the game pretty good and I think that's a good thing. In a land of corridor shooters, and perceived openness this game is a literal breath of fresh air.
Number 1: The Walking Dead
I was hesitant to put The Walking Dead up as my number 1, but it's here for what I think is a great reason. This was a game that my girlfriend and I could play together. She was completely enthralled in the story and the characters, more than the tv show, she always looked forward to the new episode. The story telling and the character development was fantastic and I really enjoyed the art style. I'm excited to see more entries in this game. As I get older I'm looking for more games that my girlfriend and I can enjoy together. So Walking Dead is my game of the year.
Notabale Mentions
Mass Effect 3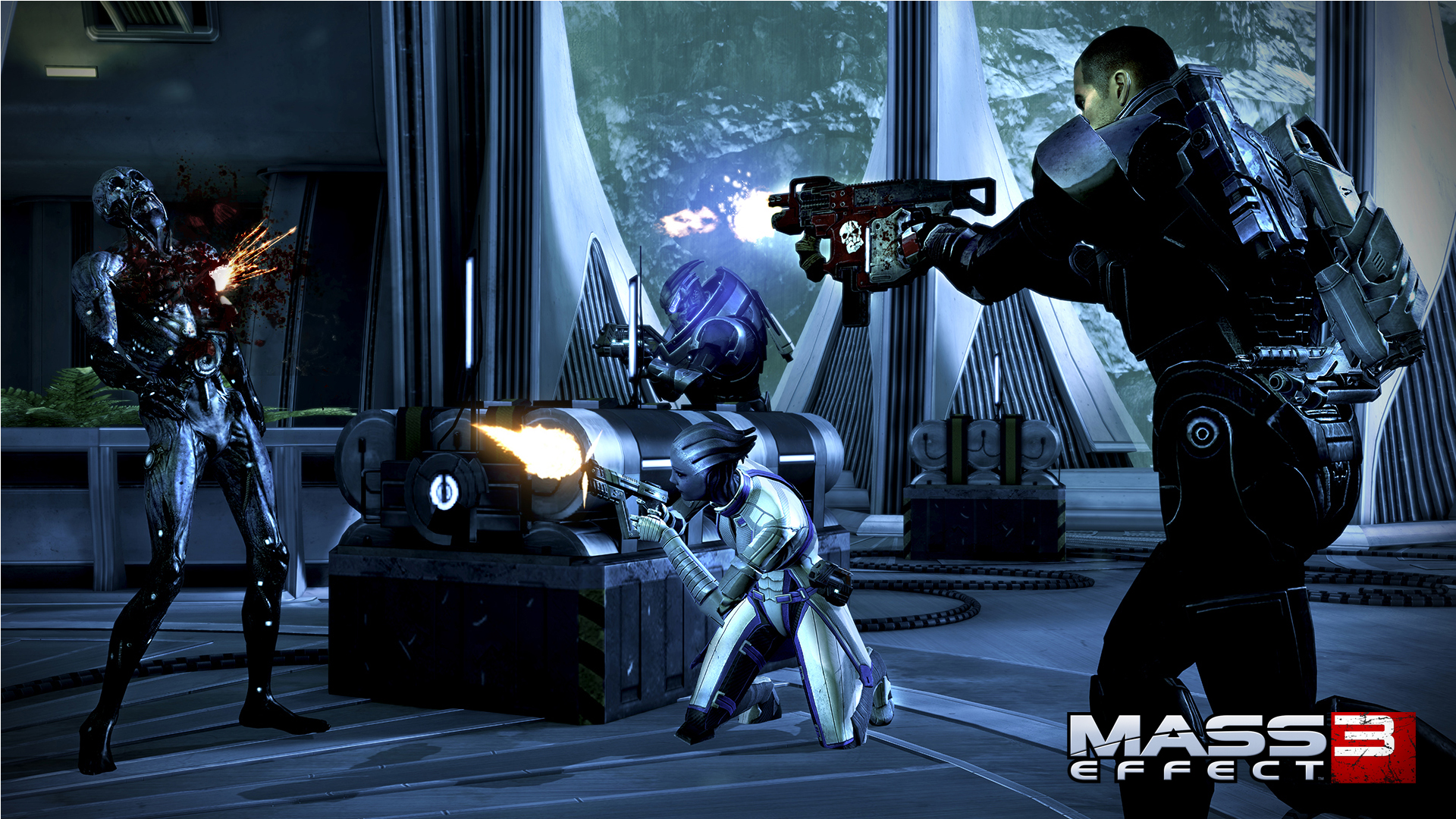 I'm putting Mass Effect 3 as a notable mention because for me it had the same feeling as Uncharted 3. Sure the events were bigger and crazier, but the transition from ME 1 to ME 2 or Uncharted 1 to Uncharted 2 felt amazing, and the third entry in each series just didn't feel that amazing. I still liked ME3 and I didn't mind the ending they chose, I'm more of a "the journey is more important then the end kind" of person.
Games I'm Really Looking Forward to Playing That Came Out in 2012
Sleeping Dogs -
Finally and open world crime game set in a different country!
Journey -
Art looks amazing, too bad it's on ps3 and not pc!
Dishonored -
Love stealth games, love the look and vibe of this one.
Spec Ops The Line -
I heard good things about the narrative, I'm intrigued.